GET A MOVING QUOTE
NO TRAVEL TIME & NO FUEL CHARGE WITHIN CALGARY
Your Trusted Calgary Office Movers | Premier Office Movers Calgary
Professional Moving Companies Calgary For Office Moves
Looking For Calgary Office Movers For Relocating an office! We are one of the best Commercial movers from all moving companies to give you stress-free office moving experience!
Before we get into professional Calgary office movers, answer a question. What makes an office move different from other types of moving projects?
Well, for one, it's more hectic and you need to minimize the downtime as much as you can. For this reason, you need to find the best office movers. In Calgary, nobody can provide you with what Movers Calgary can do in office relocation. Movers Calgary Offers Professional office relocation services for Calgary business owners.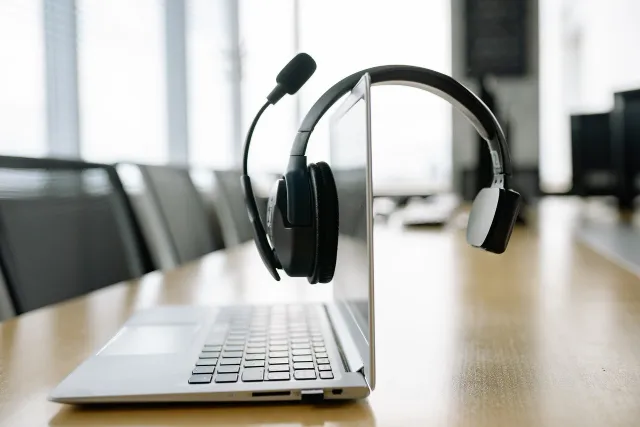 Whether you're moving your office space two blocks away or the other side of the town, we have your back. We know that moving an office is one of the most hectic responsibilities to fulfill. That's why, we have the latest techs, equipment, and best employees.
Nobody wishes to leave anything behind, and that might include even a small file. Hence, our moving experts will ensure you leave nothing behind. As a result, your moving process will go as smoothly as possible with Movers Calgary. So, take your phone and call our hotline to get the best & professional office moving services in Calgary.
Hiring Calgary Movers – Professional Office Movers in Calgary
Experienced Office Movers

As mentioned every time, our experienced movers here ensure your corporate moving journey is hassle-free. A corporate move needs thorough planning, coordination, and planned implementation. Our dedicated consultants will help with every detail, requirement, and satisfactory estimate.

Time-Saving

You won't have to lift a single finger while in our moving care. Here at Movers Calgary, we do all the heavy "cooking", starting from packing all the vital objects and unloading them to the correct place. And it will all be done with thorough planning and administration.

Vehicle Transport Service

If that is not enough, Movers Calgary also offers to transport your office vehicles as well. Even if everything in your office is settled, moving your office vehicles can give birth to new worries. This is where our trusted security service comes from.

Modern Technology

We have been in the industry for two decades. And during our long stay, we have evolved into a modern company. From climate-controlled moving trucks to carrying equipment, we have all for moving a business.

Top-Notch Customer Service

Customers are our family. So, whatever we do, we make sure to provide a great service for them. One of our agents will always be there with you to listen to your needs. Not only just moving solutions. we also care to make your move efficient and nice.
The Most Affordable Office Moving Company in Calgary | No Hidden Fees
When it comes to Movers Calgary's office relocation services, we keep things within budget. Our motto is to make moving affordable for all. That's why, the hourly rates of our professional movers are some of the lowest in Calgary and surrounding areas.
We run several offices as a moving company in Calgary. For this reason, no matter the size of your office, our team of movers will handle it. So, call out the best moving company in Calgary or the best office relocation company today.
Our Office Moving Processes in Calgary
Pre-Office Moving Meeting

At Movers Calgary, we like to do all the processes professionally and timely. For this reason, we do a pre-move meeting to fix each person's duty. As this type of moving needs thorough planning, the meeting is important. Later, we sit with you 3-4 weeks before to avoid any form of inaccuracy during the process.

Satisfactory Estimates

We offer free moving quotes for our clients. This way, you'll have proper knowledge about how the move might sound financially. Not to worry, we will never demand any heavy estimates and not any extra charge.

Moving Day

After you approve the estimate, we will fix a moving day according to your preference. On the day, our movers will pack, load, and make them ready for transportation. Our movers will ensure everything is fine and well-packed for the move.
Movers Calgary Offers the Most Reliable Moving Services Near You
Office & Commercial Moving Service
Warehousing Facilities

Movers Calgary has warehousing or storage facilities for you. It'll give you a window to store your valuable items temporarily or for a longer period. As a result, if you somehow need to delay your move, you can, with us. Our modern storage services can keep your items safe and secure.

Packing & Unpacking the Items

Unpacking your objects and helping you organize them in their right place is our responsibility. We have the best packers in the industry to help with your office items. They will ensure your items are just in their places.

Picking and Cleaning Debris

Why should we let you clean the mess while we are there to do the task for you? The job is to take the burden off of your shoulder. The same goes for cleaning the debris. Our experienced movers will help you clean all the dirt and debris after your successful office move.

Dismantling and Assembling Items

Our movers have proper knowledge about household and corporate items. Whether you need someone to remove servers or network routers, we can easily dismantle and pack them for you. Our expert moving team will ensure everything is done with utter perfection.
Office Moving Tips For Your Calgary Business Relocation
Let's look at some of the best moving tips for your office. We would highly recommend them to anyone looking for a stressless moving experience.
You must start planning their office move well in advance to ensure a smooth transition.
Establishing a budget that includes all costs associated with the move is a must.
Hiring a professional moving company is necessary for many reasons. Calling someone like Movers Calgary will give you a lot of confidence about the move.
Remember to safely disconnect and pack IT equipment and electronics. You can ask for help from your movers as they have expertise in handling such items.
Plan the layout of the new office and measure doorways and spaces for a seamless setup.
Ensure safety for employees and movers. Movers Calgary has all the safety measures to keep you, us, and your items safe.
Efficient unpacking and office setup is a mandatory thing to do. Hence, asking for it from the movers is a must.
We Offer Proper Logistics and Storage Support
Our office moving services include proper logistics and storage support. It's possible that somehow you need to store your office items for some time. So, you can hire our commercial movers in Calgary to store them in our storage facility.
Also, our commercial moving company has high-end technology for delivery as well. We have plenty of licensed drivers to get your items from one place to another.
Looking For Commercial Movers in Calgary ! Contact Calgary Office Movers for Your Office Relocation and Get a Free Quote Today
Looking for somebody to take care of your office furniture and documents in the new location? Our Calgary office moving company, Movers Calgary, would be enough to offer you peace of mind.
Whether you need packing and unpacking or commercial movers, we can guarantee you a stress-free and great experience. Call our hotline right away, they will plan your move and our moving crew will show up on time to relocate office equipments and space.